Genesys Environmental, UK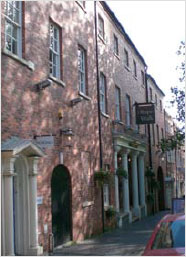 Low carbon company so chose the product with the lowest consumption to fit into their own offices.
"We reviewed 3 versions of hand dryers and chose the Mitsubishi Jet Towel™ because of its low noise level and low power consumption. Being a low carbon company, we needed to follow our enevery-saving principles. We have put up signs above the Jet Towel™ which tells users how much energy they are saving by using the product.
Previously we used paper towels which often ran out, so there was either nothing to dry hands on, or so many of them were used that the rubbish bins were
overflowing. This became unpleasant in a washroom. The Jet Towel™ has made the washroom area a much nicer environment."
Decision influencing factors:
Paper towels seen as unhygienic
Often ran out
Overflowing rubbish bins
| | |
| --- | --- |
| Previously used: | Paper Towels |
| Jet Towel Sites: | Restrooms |
| No. units installed | 3 |
Siemens Hearing Instruments, UK
Mess gone. Time saving in not clearing up and no monitoring needed.

"The washrooms are often the first point of call for our visitors. As such we wanted to provide a modern cost effective approach to hand drying for both staff and visitors.

We selected the unheated Jet Towel™ for our main washrooms replacing messy paper towels with the obvious benefits to the appearance of our washroom and to the environment in general"
Decision influencing factors:
Very messy
Customer first impression of org.
Energy a concern
| | |
| --- | --- |
| Previously used: | Paper Towels |
| Jet Towel Sites: | Restrooms |
| No. units installed | 7 |
Shanghai World Financial Centre, CHINA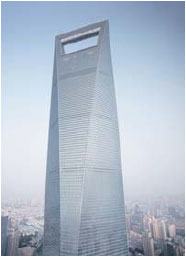 Introduction of the High-speed Hand Dryer to help reduce operating expenses.
"An important consideration in installing the Jet Towel™ was whether it would hlep reduce our operating expenses.
So we installed the Jet Towel™ on a trial basis in an existing building owned by Mori Building and compared the operating costs against those incurred with the use of paper towels.
The results highlighed the superior cost performance of the Jet Towel™, and encouraged us to move ahead with its introduction."
Decision influencing factors:
Low operating costs
Quicker hand drying
Hygienic no contact
Reliable, good quality
| | |
| --- | --- |
| Previously used: | -- |
| Jet Towel Sites: | Restrooms |
| No. units installed | 164 |
Mitsubishi Estate Co., Ltd., JAPAN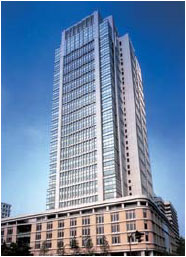 The Jet Towel™ blends with a wide range of interior design schemes and is perceived as a key restroom amenity.
"New slim-type units were installed in all restrooms in order to blend with the existing interior design. Unlike with paper towels, there's no need to replenish supplies or remove waste, which greatly reduces custodial work.
The electric-powered high speed hand dryers also help to protect the environment by eliminating the use of paper."
Decision influencing factors:
Design blends into any space
Reduced operating costs
Reduced cleaning costs
Environmentally-friendly
| | |
| --- | --- |
| Previously used: | -- |
| Jet Towel Sites: | Restrooms |
| No. units installed | 144 |